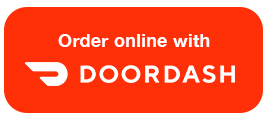 Tacos, Burritos, Cold Beer – Everything That Satisfies!
Nothing satisfies you in that deep-down way like delicious Mexican food – the kind you'll find at Las Palmas Taco Bar in Santa Cruz. We have all your Mexican food favorites, including tacos, burritos, enchiladas, taquitos, quesadillas, vegetarian dishes and lots more – at very reasonable prices. If you're a first-timer, try the Mexican dishes that have made us famous since we began in 1955 – crispy tacos, the Special Burrito and the Super Burrito. You'll find our atmosphere family-friendly, with indoor and outdoor dining, take-out, plenty of domestic and Mexican beer, soft drinks and homemade traditional horchata.
Combination Plate #1
(Ground Beef Crispy Taco & Cheese Enchilada)
Super Quesadilla With Meat
Special Burrito
Deluxe Nachos With Meat
Bona Fide Mexican Food Made Fresh To Your Order.
Unlike many Mexican restaurants, we prepare your food with locally provided, fresh ingredients and old family Mexican recipes. Stop in or order out for breakfast, lunch or dinner. The whole menu is served all day!
The original Las Palmas Taco Bar started in 1955 when Martin Mendez Sr. and his son Martin Jr. opened one of the first taco bars of its kind, in San Jose CA. located on The Old Alameda. Widely known for their crispy tacos and authentic fast food theme, Martin Jr. and his son Rick Sr. brought their family idea to Santa Cruz CA. in 1975. Rick Sr. met his wife Liz, at the original Las Palmas Taco Bar, who started the 4th generation of the family business.
Their son Ronnie, has been working along side Rick Sr. to keep Martin Senior's dream alive. On behalf of the Mendez family, we are honored and blessed to serve you and our community. Get soul-satisfying, authentic Mexican food made from fresh, local ingredients. Stop at Las Palmas Taco Bar, 55 Front St., or call 831-429-1220 to place your order.
Check Out The Sights A Short Walk Away
See What Our Customers Have to Say
"The food is consistently great …" "Been coming here for 21 years now, with good reason -- the food is consistently great and the staff is super nice. Favorites are #10 chicken taquitos and their super burritos. Perfect place to grab a quick bite before the Friday night free concerts on the beach." Grant G., Santa Cruz, CA
Location
55 Front Street 
Santa Cruz, CA 95060-5427
10 AM Mon-Sat
Closed on Sundays
(Closing hours change with season)